Wednesday December 16, 2009
PHOTOS: Catch and Release Jetty Stripers
The Striper Saga Continues: I decided to head down to the jetty again today to get in some casting. Despite the DROP in temperatures and WINDS the fish were active again.
The bite was slower today, but the fish still had plenty of energy and put up a good fight. There were some skeptics watching as I got out of my car and grabbed my rod and lure box. They were quickly silenced as my first fish came on the third cast. BAM!! HOOKED'UP!!
I varied my lure retrieve speed and could not develop any specific pattern and my 4 inch Swim Shad/Baby Striper fooled the fish today. I caught 3 fish within my hour of fishing time. Each fish hit on a different retreive speed.
I was working with an incoming tide and moon set again running closely together. High tide was 2:44 pm and moonset was 4:53 pm. I started casting at 2:30pm and continued until 3:30pm.
The wind was out of the NW at about 10 knots, not too bad and I was dressed for the weather. I stayed comfortable and caught some nice schoolies.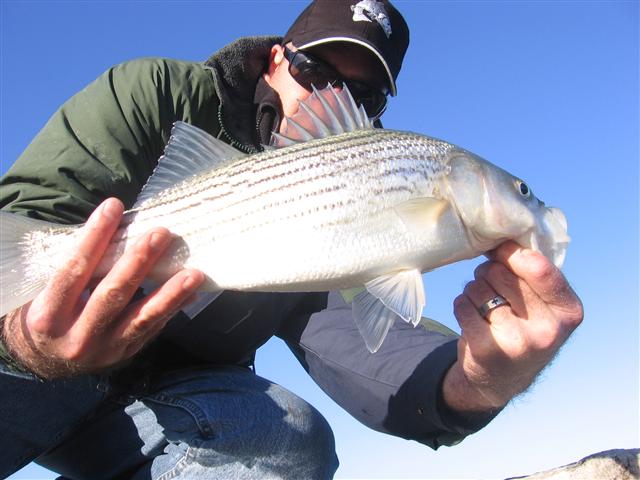 blog comments powered by

Disqus